When you're looking for an SUV, there's no better brand group to consider than one at Asheboro Chrysler Dodge Jeep Ram. Together, Dodge and Jeep offer a lineup of crossovers and SUVs that are second to none. These are the kind of vehicles you need to get your family on the road and out of town.
With so many to choose from, we've put together an overview of the Dodge and Jeep SUV model list. Read on for a summary of each model, and then visit our model research pages for a more in depth look at each vehicle. Once you've narrowed down your decision, schedule a test drive at our store so you can see each model in person in Asheboro, North Carolina.
If you have questions about these or other models in our New Inventory, feel free to get in touch with us at Asheboro Chrysler Dodge Jeep Ram.
Dodge and Jeep SUVs Available in Asheboro, NC
DODGE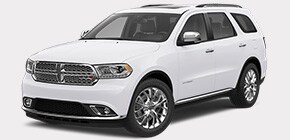 2016 Dodge Durango: The car that launched a thousand Ron Burgandy ads lives up to all the hype. The Durango offers buyers best-in-class available power, a Hemi® engine, and 7,400-lbs. towing capacity. Three rows make this car an excellent choice for growing families, and it has technology options that are sure to keep everyone entertained.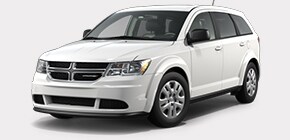 2017 Dodge Journey: The Journey slots in underneath the Durango, but it still offers seating for up to 7. The interior is simple but spacious, and the available Pentastar V6 engine brings a boost of 283 horsepower with it. If you want to see this car at its most stylish, look into the Crossroad trim levels.
JEEP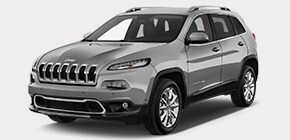 2016 Jeep Cherokee: While the Cherokee is as off-road capable as any other vehicle in Jeep's lineup, this crossover offers buyers a number of premium options and features to make their ride more comfortable. Open up the cabin with an available panoramic sunroof, and get a feel for your surroundings with a standard backup camera and park assist. A 9-speed automatic transmission also gives the Cherokee improved gas mileage on the highway.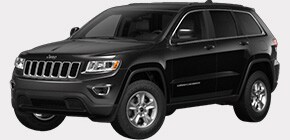 2016 Jeep Grand Cherokee: The pinnacle of Jeep's brigade, the Grand Cherokee offers customers the widest range of features and options of any vehicle listed here. There are 3 engines to pick from, including a Hemi® V8 with a 7,000-lb. towing capacity. The cabin can be finished with open-pore wood and leather upholstery, and the back seats fold away easily to maximize storage space.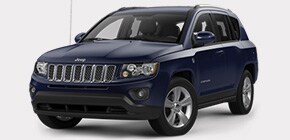 2016 Jeep Compass: The Compass serves as Jeep's compact crossover. It seats 5 comfortably and exudes practicality thanks to generous cargo space. With the proper equipment, the Compass can tow up to 2,000 lbs. It's a great car for small families to use as a base camp outdoors. As with all Jeep models, 4-wheel-drive is available.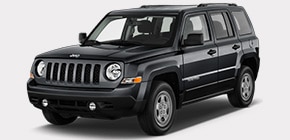 2016 Jeep Patriot: For a sportier take on the compact crossover, consider the Jeep Patriot. This is a Jeep that sticks to its roots, granting drivers a choice of two 4-wheel-drive systems as well as a standard manual transmission (Automatic and Continuously Variable transmissions are also available). The Patriot will do its duty wherever you go, which includes using technology features to keep you connected.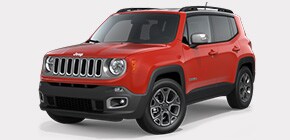 2016 Jeep Renegade: The Renegade is Jeep's newest model, and as a subcompact vehicle it is also one of the most versatile. It can easily navigate city streets, it gets excellent gas mileage on the highway, and it is 4-wheel-drive capable for uncertain terrain. This car is lovingly crafted with Jeep heritage to ensure its accepted into the family, and it's a great choice for young buyers looking for their first foray with the brand.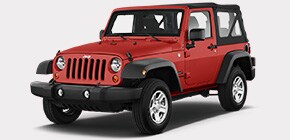 2016 Jeep Wrangler: Through the decades, the Wrangler has remained the purest expression of what a Jeep is meant to be. A light SUV without peer, it is ready for all roads, all weather, and all journeys. Fun and fearless, you and a friend can hit the trail with the roof peeled back and the doors off. If you live the Jeep lifestyle, the Wrangler is how you tell the world.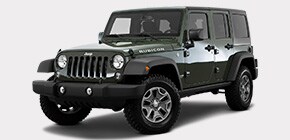 2016 Jeep Wrangler Unlimited: It's the Wrangler with room for more. Both the Wrangler Unlimited and its little brother excel at helping drivers express their individuality. Built for the great outdoors, this vehicle also offers technology options that will keep you entertained and in command. Be sure to ask about available Mopar® accessories to truly make it your Jeep.
Call us or fill out our contact form if you have questions about any of the Dodge or Jeep SUVs in our inventory, and don't forget to look at our Specials page to see if there's a promotion on the vehicle you're interested in. The staff at Asheboro Chrysler Dodge Jeep Ram is happy to help.